Thank you for contacting Medical Justice. 
You'll receive a confirmation message soon – it's probably already in your inbox.
If you do not find this message immediately, please check your "junk" folder.
The true measure of our effectiveness is the success of our clients. Here's what they have to say about us…
---
"What Medical Justice did for me was something my med-mal carrier could not do: it made me no longer fear my patients."
–  J. Crutchfield, M.D., FACS
---
---
"I am very happy with your support and services. I can now practice good medicine with peace of mind."
– Dr. R. Hinojos, Family Practice
---
"I'm so impressed with [Medical]/Dental Justice. Thank you for being so prompt and forthcoming with information. Life in the dental office is stressful enough with these 'low level disputes.' You have given me peace of mind."
– C.S., Connecticut Gentle Dental Care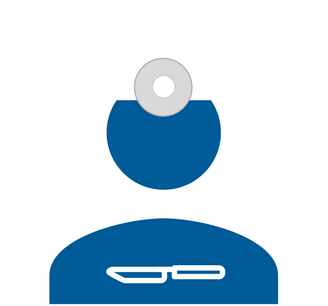 ---
"Thanks for all you do. You provide peace of mind in an arena that you would think would not be possible."

– Dr. R. P., Surgeon
---
 "As a Pennsylvania physician, I joined another organization, Doctors Advocate, in 2006, not knowing about Medical Justice. I left their program after one year. After hearing Dr. Segal speak, Medical Justice seemed the better program. One reason, among many: Medical Justice allocates up to $100,000 for countersuits. This clearly provides more teeth to the program. And, they have a demonstrated track record.
Since I joined Medical Justice, it is clear their proactive stance, more organized infrastructure, and broad expertise in the medico-legal arena are far superior to what Doctors Advocate's alleges to offer. Pennsylvania doctors should get behind Medical Justice in order to protect against frivolous lawsuits so we can continue to practice medicine without looking over our shoulders."
– R. Stoller , DO
---
"I am a general surgeon in a small hospital and was called when a colleague operating on a shoulder had avulsed a branch from the axillary artery. Imagine the stress of finding a small incision with a clamp on the artery in a lady whose shoulder is now disarticulated. I repaired the artery saving her extremity. Two years and 51 weeks later a letter arrives threatening suit against me, the other surgeon, and the hospital. Why? I guess for saving her arm which is fine.
Within two weeks of Medical Justice's involvement the lawyer tells my carrier he won't be suing me. What a relief."
– S. Elerding, MD
---
Dear Medical Justice Team,
As you may already know, I am an obstetrician gynecologist who recently joined your organization. I was a defendant [for years]. It truly is painful when anything goes awry in my specialty but it is more so when a complication results in a lawsuit. That had been my situation for years. My feelings certainly covered a wide spectrum ranging from sadness to anger. Regardless of my feelings, I always felt helpless during this legal process. Recently, I was made aware of your organization and decided to give it a try.
The minute the plaintiffs attorney received a letter from you regarding your involvement, he was not happy. His displeasure upon receiving the letter from your organization certainly indicated to me I had made the right decision in joining your group. I was notified that the lawsuit had been dropped with 9 days to go prior to trial date. I was the last defendant to be dropped from the case which involved me, the hospital, and an anesthesiologist. The anesthesiologist had settled a few weeks prior rather than go to trial.
As you can imagine, I could not be happier with the outcome. Although I was willing to go to trial, the entire process is painful and I was extremely relieved. Unless our society changes, I strongly believe that joining "Medical Justice" is the answer to alleviating some of the pain associated with these lawsuits. By joining this organization, I feel confident justice indeed will prevail. I will be happy to speak to anyone that has questions with respect to joining.
Sincerely,
Dr. G.H.