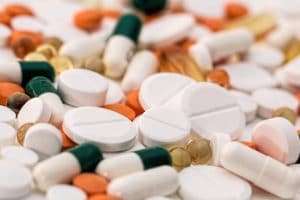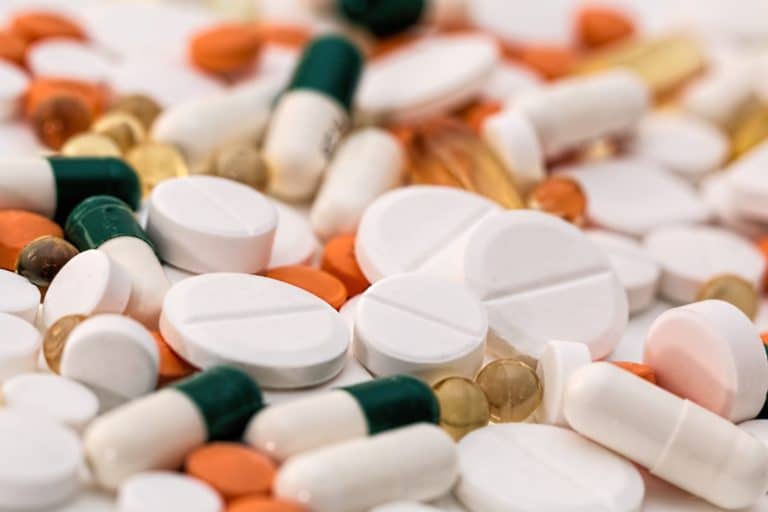 ---
Everyone knows we have an opioid crisis.
Now we have an opioid treating doctor with his own crisis.
Dr. Daniel Schwartz is a pain management physician in Ohio.
He was charged with conspiracy, attempt to possess, and attempt to distribute a controlled substance.
The conspiracy charge is not a typical physician indictment.
Particularly since his attorney described Dr. Schwartz as a "wonderful, gentle guy."
What happened?
Dr. Schwartz was charged with "plotting and soliciting to kill Michael McCulloch and frame Robert Meisner by planting fentanyl in his vehicle."
What did Michael McCulloch and Robert Meisner do to Dr. Schwartz to "justify" his actions?
McCulloch was an attorney who sued Dr. Schwartz that resulted in a judgment of $60k. Meisner was Dr. Schwartz's own attorney in that suit. The suit was related to a beef over a foundation issue with his condominium association.
Dr. Schwartz sought the assistance of one of his patients, an addict. This addict eventually became an FBI informant. Shocking, indeed.
The doctor discussed his plans with the witness, initially asked him or her to buy a gun with a silencer, and later agreed to pay the informant $2,000 for the help.
In a sting coordinated through the FBI, the witness provided Dr. Schwarz with "a substance that appeared to be fentanyl" on Aug. 22 at the doctor's medical office on Meijer Drive in Sylvania Township, the complaint shows. The pair discussed sprinkling the heroin and fentanyl mixture on Mr. McCulloch's neck and later in his coffee at an unidentified coffee shop.
Later in that same encounter, Dr. Schwarz indicated an associate of his, identified only as Ken, had a vendetta against Mr. McCulloch and was willing to kill the attorney for $10,000 after he filed a civil suit against the man's father.
Apparently, Dr. Schwartz spoke freely with the FBI. He told the investigators he fantasized about killing the two attorneys and discussed those thoughts with several patients. Of course, when you are tight on time, nothing breaks the ice with a patient than discussing a death plot.
"Schwartz said that he had thoughts and discussions about kidnapping the attorneys and taking them to a secluded location and burning them, or injecting them with fentanyl," the complaint reads. "Schwarz described his thoughts akin to scenes from the [Quentin Tarantino] movie Reservoir Dogs."
The doctor told authorities he intended to plant the narcotics in the attorneys' vehicles or on their person, but said "the intention was never to cause harm to McCulloch rather to just introduce the narcotics into their system," according to the complaint.
Anyway, Schwartz's attorney made a noble effort to keep his client out of jail while awaiting trial. He characterized his client as a "wonderful, gentle guy." His attorney should not be so cavalier. Schwartz may make a third attempt to cause a lawyer harm.
What do you think about this case? How about Reservoir Dogs?
Fortunately, Dr. Schwartz was apprehended before he harmed his targets. But imagine if Dr. Schwartz had a partner – not a partner in crime, but a business partner. Another doctor with whom he closely worked. Imagine Dr. Schwartz executed his plan successfully. Even if his colleague had nothing to do with the event, one can imagine how he'd become roped into the ensuing media circus. In other words, defamation by association.
We specialize in protecting doctors during bizarre, unexpected, uninvited events in their careers. And we provide tools doctors can use to protect their reputations from bad actors. Use the tools below to contact us. And click here to leave a comment below and join this article's discussion.
Perfect Patient Dismissal & Termination Letters
Respond Masterfully to Negative Patient Reviews
Discover the Regulatory Landmines Most Doctors Miss
Jeffrey Segal, MD, JD
Chief Executive Officer and Founder
Dr. Jeffrey Segal, Chief Executive Officer and Founder of Medical Justice, is a board-certified neurosurgeon. In the process of conceiving, funding, developing, and growing Medical Justice, Dr. Segal has established himself as one of the country's leading authorities on medical malpractice issues, counterclaims, and internet-based assaults on reputation.
Dr. Segal received his M.D. from Baylor College of Medicine, where he also completed a neurosurgical residency. Dr. Segal served as a Spinal Surgery Fellow at The University of South Florida Medical School. He is a member of Phi Beta Kappa as well as the AOA Medical Honor Society. Dr. Segal received his B.A. from the University of Texas and graduated with a J.D. from Concord Law School with highest honors.
In 2000, he co-founded and served as CEO of DarPharma, Inc, a biotechnology company in Chapel Hill, NC, focused on the discovery and development of first-of-class pharmaceuticals for neuropsychiatric disorders.
Dr. Segal is also a partner at Byrd Adatto, a national business and health care law firm. With over 50 combined years of experience in serving doctors, dentists, and other providers, Byrd Adatto has a national pedigree to address most legal issues that arise in the business and practice of medicine.