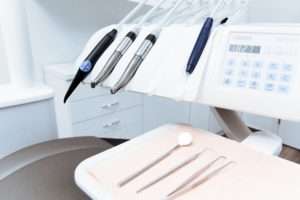 ---
A patient's autonomy to make decisions regarding their health is a bedrock axiom of medical ethics. A doctor may disagree with a patient's course of action, but, it's their life.
Of course, the doctor does not have to be a willing participant in that patient's case if he disagrees with the patient's choices. The classic example. Blood transfusions for Jehovah's Witnesses. Adult patients strongly committed to that religion will generally avoid any transfusion even if it means they could hemorrhage to death on the operating room table. Many surgeons choose not to operate on such patients because it is hard to square their beliefs with those patients'. Still, there are centers that specialize in such treatment, where the doctor will accommodate the patient while conforming to medical ethical norms.
But an adult Jehovah's Witness cannot impose their view on transfusions onto a minor child if the child requires a life-saving transfusion. Only when that child becomes an adult can he make that call for himself. A court will generally intervene to give the doctor legal cover to perform the transfusion on the child.
So, the state has a lot to say about the care a child receives.
Recently, a dental practice in Pennsylvania sent a letter to select families. I am not sure if it was sent to families whose children had missed appointments. I do not know if it was sent to families who had not made appointments for their children. I'll be generous for the moment and assume it was a friendly reminder to bring their kids in to be seen. I often get reminder notices from my doctors. Perhaps it's a been a while since my last colonoscopy or eye exam. I'm sure you receive such reminders too.
Here the gist of the dentist's letter:
Our goal is to keep children as healthy as possible through education, regular dental checkups, and timely treatment as needed. In order for us to do that, you must bring your child to one of our [centers] for regular professional cleanings and treatment.
According to law, failure to bring your child for dental care is considered neglect. Pennsylvania Act 31 (Child Abuse Reporting and Recognition Requirements) states that health care providers must report your failure to bring your child to the dentist for evaluation and care. A copy of Act 31 is enclosed for your reference. [Our organization] has not reported your child's outstanding dental treatment as of yet. Since this law is in effect, we hope this letter encourages you to schedule an appointment to follow through with needed dental treatment for your child…..To keep your child as healthy as possible and avoid a report to state authorities, please call [our organization] immediately to schedule a treatment appointment within the next 30 days.
The dental group did say that if the child sought treatment with another provider, they want the name of the new provider, and they would be happy to forward records.
Take a guess as to how this letter was received.
Yep.
By the way, one investigative report said that the dental group reported 17 cases of neglect last year alone.
While there may be many indicia of neglect identified in a patient who has been seen and evaluated, I cannot agree that missing dental appointments requires the same conclusion.
I eyeballed Act 31 and there is no text which concludes missing dental appointments is reportable to state authorities.
Still, I was able to locate a document categorized as Clinical Practice Guidelines (adopted in 1999, revised in 2005, and reaffirmed in 2010) for the American Academy of Pediatric Dentistry
The purpose of this report is to review the oral and dental aspects of physical and sexual abuse and dental neglect and the role of physicians and dentists in evaluating such conditions. This report addresses the evaluation of bite marks as well as perioral and intraoral injuries, infections, and diseases that may be suspicious for child abuse or neglect. Physicians receive minimal training in oral health and dental injury and disease and, thus, may not detect dental aspects of abuse or neglect as readily as they do child abuse and neglect involving other areas of the body. Therefore, physicians and dentists are encouraged to collaborate to increase the prevention, detection, and treatment of these conditions.
The universe of topics that were addressed include oral gonorrhea in prepubertal children; unexplained injury at the junction of the hard and soft palate; and evidence of bite marks. I'm sure there is universal agreement that such findings would be reportable to authorities.
The final category in the Guidelines focused on "dental neglect."
Dental neglect, as defined by the American Academy of Pediatric Dentistry, is the "willful failure of parent or guardian to seek and follow through with treatment necessary to ensure a level of oral health essential for adequate function and freedom from pain and infection." Dental caries, periodontal diseases, and other oral conditions, if left untreated, can lead to pain, infection, and loss of function. These undesirable outcomes can adversely affect learning, communication, nutrition, and other activities necessary for normal growth and development. Some children who first present for dental care have severe early childhood caries (formerly termed baby bottle or nursing caries); caregivers with adequate knowledge and willful failure to seek care must be differentiated from caregivers without knowledge or awareness of their child's need for dental care in determining the need to report such cases to child protective services
Failure to seek or obtain proper dental care may result from factors such as family isolation, lack of finances, parental ignorance, or lack of perceived value of oral health. The point at which to consider a parent negligent and to begin intervention occurs after the parent has been properly alerted by a health care professional about the nature and extent of the child's condition, the specific treatment needed, and the mechanism of accessing that treatment. Because many families face challenges in their attempts to access dental care or insurance for their children, the clinician should determine whether dental services are readily available and accessible to the child when considering whether negligence has occurred.
The physician or dentist should be certain that the caregivers understand the explanation of the disease and its implications and, when barriers to the needed care exist, attempt to assist the families in finding financial aid, transportation, or public facilities for needed services. Parents should be reassured that appropriate analgesic and anesthetic procedures will be used to ensure the child's comfort during dental procedures. If, despite these efforts, the parents fail to obtain therapy, the case should be reported to the appropriate child protective services agency (emphasis added).
I understand why the state would intervene to mandate a minor receive life-saving transfusion against a parent's wishes. I also would understand why the state might intervene to address a pediatric dental abscess the family might be ignoring.
I am skeptical that missing dental checkups is equivalent.
That said, administering care to minors becomes a quagmire when the standard of care doesn't jive with the wishes of the child's legal guardians. The law is clear – but managing the emotions of the parents can be tricky. You don't want a dispute with the family becoming a liability for your young patient or a distraction for your practice.  
Medical Justice is well acquainted with the laws and regulations governing these encounters. In the event you are propelled into this situation – or any prickly medico-legal obstacle – contact us. We'll guide your through the storm. 
Use the resources shared below to further develop your understanding of the medico-legal space. And share your thoughts regarding this week's publication in the comments.
Perfect Patient Dismissal & Termination Letters
Respond Masterfully to Negative Patient Reviews
Discover the Regulatory Landmines Most Doctors Miss
Jeffrey Segal, MD, JD, FACS
Chief Executive Officer and Founder
Dr. Jeffrey Segal, Chief Executive Officer and Founder of Medical Justice, is a board-certified neurosurgeon. Dr. Segal is a Fellow of the American College of Surgeons; the American College of Legal Medicine; and the American Association of Neurological Surgeons. He is also a member of the North American Spine Society. In the process of conceiving, funding, developing, and growing Medical Justice, Dr. Segal has established himself as one of the country's leading authorities on medical malpractice issues, counterclaims, and internet-based assaults on reputation.
Dr. Segal was a practicing neurosurgeon for approximately ten years, during which time he also played an active role as a participant on various state-sanctioned medical review panels designed to decrease the incidence of meritless medical malpractice cases.
Dr. Segal holds a M.D. from Baylor College of Medicine, where he also completed a neurosurgical residency. Dr. Segal served as a Spinal Surgery Fellow at The University of South Florida Medical School. He is a member of Phi Beta Kappa as well as the AOA Medical Honor Society. Dr. Segal received his B.A. from the University of Texas and graduated with a J.D. from Concord Law School with highest honors.
In 2000, he co-founded and served as CEO of DarPharma, Inc, a biotechnology company in Chapel Hill, NC, focused on the discovery and development of first-of-class pharmaceuticals for neuropsychiatric disorders.
Dr. Segal is also a partner at Byrd Adatto, a national business and health care law firm. With over 50 combined years of experience in serving doctors, dentists, and other providers, Byrd Adatto has a national pedigree to address most legal issues that arise in the business and practice of medicine.