Before we begin, a special offer to all podcast listeners: The OJM Group has published multiple books that address wealth creation and asset protection strategies for doctors. All of their publications are diamonds.
Their most recent publication – Wealth Planning for the Modern Physician – Residency to Retirement – provides doctors with indispensable wealth management strategies. It does not matter if you are a resident or a retiree or in between – these books will serve you well. These books are especially valuable as we navigate the COVID-19 pandemic.
Listeners can get this book (and many of the OJM Group's other publications) for free by following the instructions below.
Phone: Text code mjpod to 555-888. You'll receive a link and instructions.
Computer: Visit the OJM Group's online bookstore and use the code mjpod at checkout.
Without further ado – onto the episode
The COVID-19 pandemic has turned our world on its head – both in terms of our health and our finances. On this episode of the Medical Liability Minute podcast, Medical Justice Founder and CEO, Jeff Segal, MD, JD, discusses asset protection strategies for doctors with David Mandell, JD, MBA. The objective? Help doctors protect their nest eggs during these turbulent times.
David Mandell is a partner at the OJM Group, a multi-disciplinary wealth management firm. What distinguishes them? Their focus on physicians. The OJM Group has worked with over 1500 physician clients in 48 states. David Mandell is an author and renowned authority in the fields of asset protection and general wealth management. We are privileged to have him as our guest on this episode of our podcast.
Listen to the episode on the embedded player below – or click here to read the episode transcript.
Subscribe to our podcast feed below to enjoy fast access to our most recent publications.
Founder & CEO, Medical Justice
Dr. Jeffrey Segal is a board-certified neurosurgeon. In the process of conceiving, funding, developing, and growing Medical Justice, Dr. Segal has established himself as one of the country's leading authorities on medical malpractice issues, counterclaims, and internet-based assaults on reputation.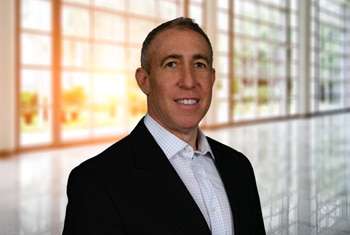 David Mandell is an author and renowned authority in the fields of asset protection and general wealth management.
He is a co-author of more than a dozen financial resources, including Wealth Management Made Simple, For Doctors Only and Risk Management for the Practicing Physician, a Category 1 CME-certified monograph. His previous titles include Wealth Protection: Build and Preserve Your Financial Fortress and Wealth Secrets of the Affluent, published by John Wiley & Sons.
Take Advantage of Our Review Monitoring Service
We provide qualified applicants with free review monitoring for 6 week. Reports delivered bi-weekly.
Respond Masterfully to Negative Reviews
Don't sweat the occasional bad review. We've outlined best practices for managing negative patient sentiment online. 
Request a Consultation with Our Founder
Medical Justice Founder and CEO, Jeff Segal, MD, JD, provides consultations to doctors in need of guidance. 
Drive New Patient Revenue with Online Reviews
Our eMerit program helps doctors take control of their online reputations. 99% of reviews collected are posted top sites patients trust.
Meet the Experts Driving Medical Justice
Our Executive Team walks with our member doctors until their medico-legal obstacles are resolved - we've seen it all.
Browse Our Library of Medico-Legal Resources
Medical Justice chronicles solutions to medico-legal threats in our online publications, case studies, and podcasts. Browse our library.