In America, we seem operate to under two modes – complacency or crisis. Not much in between. Everything's OK until it's not. Then we convene after the fact commissions to point fingers and prevent the same problem we missed. Remember the Rogers Commission to analyze the Challenger accident? The 9/11 Commission? Is the COVID-19 Commission next?
With the COVID-19 pandemic in the background, we see the juxtaposition of Spring Break revelers on Florida beaches contrasted with geographic hot spots in full quarantine.
First, a sincere voice of appreciation to our brothers and sisters providing healthcare around the world. They are working tirelessly to deliver care, prepare for the worst, and stay true to the Hippocratic oath. Also, a profound thanks to those in non-clinical fields, researching paths to treatment and prevention. Everyone has a role to play.
I'm of two minds on the coronavirus.
The realistic mortality rate is about 0.6%. It could be higher or it could be lower. Nobody really knows right now. The worst mortality rate for any influenza in our lifetimes was about 0.2%. And that horrible year was not a pandemic flu. The combination of COVID-19's mortality rate plus its pandemic status makes me less sanguine than my typically sunny disposition allows.
That said, Taiwan and Korea have been crushing its spread. And if we had robust testing, we might see that the true mortality rate is far lower than reported.
The biggest benefit is the wake-up call for coming up with game plan for a really bad pandemic down the road. We got caught with our pants down. Avian flu, for example, has a mortality rate of 60%, though human to human transmission is extremely low. From the virus' teleological perspective, you don't want to kill the horse you came riding on.
The combination of a hypothetical high mortality rate and severe human to human transmission would put pressure on civil society. So, this wake-up call should get us ready for the next one.
On the plus side, the time period from identification of the virus, to genomic sequencing, to vaccine testing and therapeutic candidates has been nothing short of a miracle. There are bona fide therapeutic trials going on with existing compounds as I write. Early reports are showing positive results – faster recovery and fewer days of virus shedding. Plus, if you can spare $10k, you can order an onsite PCR machine from Biomeme and test all your neighbors.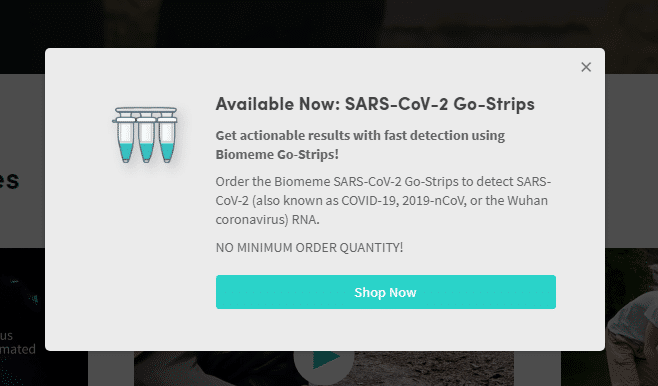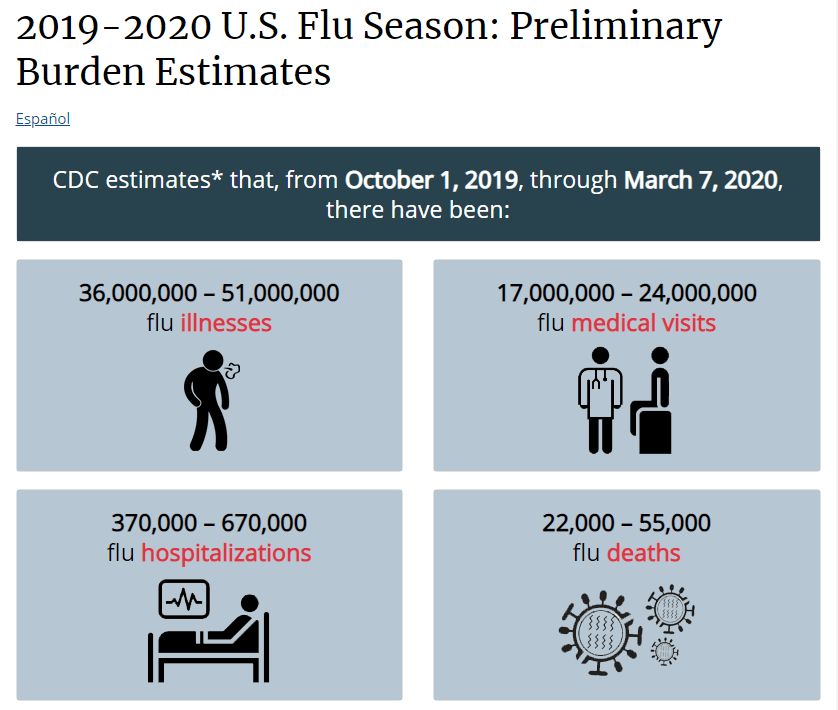 Still, we have vaccines and therapeutics for seasonal influenzas. Perhaps, that is why we do not panic over the seasonal flu.
Hopefully, once we have vaccines and therapeutics for coronavirus, the panic will subside.
In a community in which I participate, here is the back and forth dialogue:
"It is all on us and we can get through this by supporting our communities and helping to distribute accurate information." – Dr. David Bray
"Imagine if we can make our response to this crisis our finest hour!" – Dr. Daniel Kraft
"Today the world is united against a common foe. We need to show up and do our bit." – Nell Watson
"This is a chance as a civilization that we can mature, as a species, we can come together." – Raymond McCauley
There's a reasonable chance the curve will bend and we'll all get back to business soon. Fingers crossed. Let us know your thoughts below.
Medical Justice helps great doctors practice great care with peace of mind. In the event you are thrust into a thorny medico-legal dilemma, we encourage our member physicians to call our STAT Medico-Legal HOTLINE (1-877-633-5878). This service is designed to deliver remedies to medico-legal obstacles ASAP. Our experts will walk with you until your obstacle is resolved.
If you are not a member of Medical Justice, we offer complimentary consultations to doctors in need of guidance.
Use the tools below to get in touch – or discover the benefits of membership. In addition to providing protection against medico-legal threats, we help doctors market themselves with patient reviews, powered by our eMerit platform. When combined, these services protect what is essential to the practice of good medicine – and they do away with what is detrimental. 
About the Author
Jeffrey Segal, MD, JD
Chief Executive Officer and Founder
Dr. Jeffrey Segal, Chief Executive Officer and Founder of Medical Justice, is a board-certified neurosurgeon. Dr. Segal is a Fellow of the American College of Surgeons; the American College of Legal Medicine; and the American Association of Neurological Surgeons. He is also a member of the North American Spine Society. In the process of conceiving, funding, developing, and growing Medical Justice, Dr. Segal has established himself as one of the country's leading authorities on medical malpractice issues, counterclaims, and internet-based assaults on reputation.
Dr. Segal was a practicing neurosurgeon for approximately ten years, during which time he also played an active role as a participant on various state-sanctioned medical review panels designed to decrease the incidence of meritless medical malpractice cases.
Dr. Segal holds a M.D. from Baylor College of Medicine, where he also completed a neurosurgical residency. Dr. Segal served as a Spinal Surgery Fellow at The University of South Florida Medical School. He is a member of Phi Beta Kappa as well as the AOA Medical Honor Society. Dr. Segal received his B.A. from the University of Texas and graduated with a J.D. from Concord Law School with highest honors.
In 2000, he co-founded and served as CEO of DarPharma, Inc, a biotechnology company in Chapel Hill, NC, focused on the discovery and development of first-of-class pharmaceuticals for neuropsychiatric disorders.
Dr. Segal is also a partner at Byrd Adatto, a national business and health care law firm. With over 50 combined years of experience in serving doctors, dentists, and other providers, Byrd Adatto has a national pedigree to address most legal issues that arise in the business and practice of medicine.
Perfect Patient Dismissal & Termination Letters
Respond Masterfully to Negative Patient Reviews
Discover the Regulatory Landmines Most Doctors Miss