HOW Medical Justice's eMerit Program WORKS: In 3 Steps
Survey Patients at Your Practice
Gathering reviews in your office works.
It's easy and effective. Our HIPAA compliant Point-of-Service  survey tool allows practices to control when patients are surveyed. Learn more…
Post 99% Of Reviews Collected
Reviews are auto-posted to ~10 dominant online review sites. Wisdom gleaned from these reviews identifies what works – and what doesn't – for your practice. Learn more…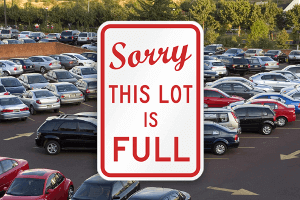 Seriously. When positive clinical outcomes and high-end service experiences are shared by hundreds of patients online, new patient volume and revenue go up. A lot. Learn more…
All brands above represented are trademarks of their respective owners. eMerit is not affiliated with, endorsed or sponsored by these brands.
CONTROL YOUR ONLINE REPUTATION
Know What Patients Are Saying
eMerit's near real-time monitoring and alerts system keeps a finger on the pulse of your patients' feedback across 25+ online review sites. Your online reputation in plain view – don't get blindsided again.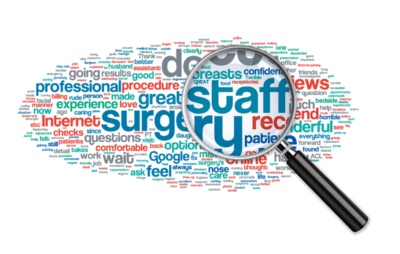 Manage Negative Reviews
It's inevitable. Bad reviews happen. You can't make everyone happy. eMerit's near real-time alerts give you the tools to address patient concerns before they escalate into conflict. Naturally, eMerit signs HIPAA Business Associate Agreements to enable substantive collaboration. Our deep understanding of HIPAA keeps you firmly out of the crosshairs.
Be Found Everywhere
With eMerit, reviews collected at point-of-service automatically post on page-one review sites and are indexed by search engines like Google, Bing and Yahoo for higher search result rankings for your name, specialty and what you do.
All brands above represented are trademarks of their respective owners.
eMerit is not affiliated with, endorsed or sponsored by these brands.
Dominate Google Page One
Be the compelling choice for patients. Patients' perception of quality of care is defined by what they find on Google. Gathering a "critical mass" of patient feedback to be uploaded allows high-performing doctors and practices to stand out from the competition.
See How You Stack Up
Find out how you rank among your competitors.
Let us "map" your online reputation.
Increase new patient volume. Increase new patient revenue.
Profile Management / Search Engine Optimization
A team of Internet marketing experts continuously harmonizes your online profiles, helping search engines and patients alike find you more often. Be associated with your best procedures.
Practice Marketing / Reviews
eMerit offers a full suite of practice marketing and SEO services, leveraging the power of online reviews as the backbone for a strong online reputation.
Patient Feedback Reports / ROI
eMerit helps you analyze your practice's marketing performance by detailing growth in reviews, ratings, web traffic and marketing campaigns. Meaningful data and insights to help you cut through the reporting clutter.
How eMerit Doctors Leverage Online Reviews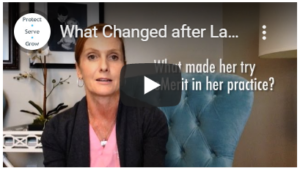 What matters to my practice – and how eMerit delivers:
The speed, volume and consistency of patient feedback ensures our high standards for quality are met and exceeded.
New physician hires are busy from day one…
READ FULL CASE STUDY
Susan Hardwick-Smith, MD, is  the Medical Director for Complete Women's Care Center in Houston, TX.
Before eMerit, she was a solo practitioner in a new city, literally marketing door-to-door to other physicians for new patients. The internet was an afterthought.
After eMerit, she directs a prosperous practice with 15 practitioners. 6,000+ patient reviews online. In her own words, "It's the best marketing decision I've ever made."
Her biggest challenge now? Her parking lot may be too small.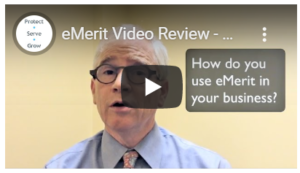 What matters to my practice – and how eMerit delivers:
eMerit expands my patient catchment area beyond local – this increases new patient volume and revenue…
Focus on 1st opinion cases. After we've met, I invite patients to look me up online and read about my practice…
READ FULL CASE STUDY
Joseph Stern, MD, is a neurosurgeon practicing at Carolina Neurosurgery and Spine Associates – the largest private practice neurosurgical group in the country.
Before eMerit, he was skeptical of online patient reviews. His impression was satisfied patients didn't take time to post reviews. At the time, a fair number of patients saw Dr. Stern for a second opinion only.
After eMerit, Dr. Stern found it personally rewarding to use a platform enabling patients to post feedback while in my office. He's received several Top Doctor awards, seen a significant increase in 1st opinion cases. His O.R. schedule is consistently full.
Over the years, of new patients referred by friends and family, 60% validated their decision online before scheduling a visit.
His biggest challenge now? Preventing "competitors" from catching on to eMerit. And his chance of being mislabeled online?
What matters to my practice – and how eMerit delivers:
eMerit drives a fair, representational online narrative defined by 100s of mostly happy patients…
eMerit provide patients an easy and anonymous tool for constructive feedback…
READ FULL CASE STUDY
Eric M. Joseph, MD, is a dual-board-certified ENT and Facial Plastic Surgeon in practicing in West Orange, NJ.
Before eMerit, his practice had a small footprint in a highly competitive arena. Happy patients promised to post online, often didn't. A small number of patients fully controlled his online presence.
After eMerit, his practice draws patients nationally and internationally. Online presence is his dominant marketing program, which I manage with precision with tools like eMerit. Patients reviews are a blessing.
How do new patients find Dr. Joseph?
His biggest challenge now? How to manage his expanding practice.
Random Chance Can Mislabel You "Jack the Ripper"
No doctor can please every patient. But, if you're doing great work, it should be reflected online. Often, it's not and your happy patients are unwittingly silent.
What if you just let nature take its course, and you were defined by only a scant few, even when you see hundreds, if not thousands, of patients each year?
To demonstrate, evaluate your chances of being mislabeled using our online calculator!
On a mobile device? For the best experience, click here to access the mobile responsive online review calculator. Tap the grey bar to adjust the slider.
Higher Online Quality = Increased Revenue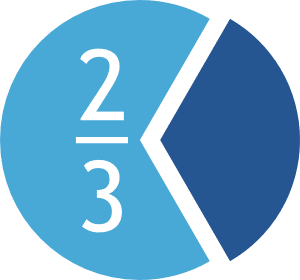 64% of patients are willing to pay more to see doctors who have higher quality ratings.
When weighing healthcare Cost and Quality, patients say quality is more important. And most patients believe a doctor's online reputation correlates to his quality of care. eMerit's take on online reputation management for doctors ensures practices have access to the data necessary to impact their quality of care.
Patients Search Predictably
Search is king. 86% of health search traffic originated from a search engine. A doctor's ability to rank prominently for targeted search terms in their city determines success in generating new patients and keeping current patients coming back. eMerit will help you collect and post the patient reviews that will cement the trust of existing patients and attract the interest of new patients in need.

eMerit helps doctors cut through the clutter of big data to give your practice the critical insights it needs to survive and thrive. What do your patients value most? Where do you and your staff excel? Where can you improve? And which patient review sites support your online reputation most? According to our data, the best online reputation management for doctors starts with listening to the needs of your current patients.
It's time to take control.
Your online reputation is your business.
We can help. Use the form below to get in touch.
Or call 1-877-633-5878 and ask about our eMerit program.